2021 Regatta Results

Shell Lake Art Festival Regatta


Saturday, July 3, 2021
We had a beautiful, though light wind, day for our regatta.
Thanks to all the volunteers who made the event extraordinary!
Multihull Division
1st Place - Bob and Dylan Broad
Monohulls
1st Place - John and Dan Sutphen
2nd Place - Steve and Jane Byrd
3rd Place - Katie and John Bauernfeind
4th Place - Ron, Shanni, and Sawyer Moorse
5th Place - Brennan and Rod Schrader
Town and Country Days Regatta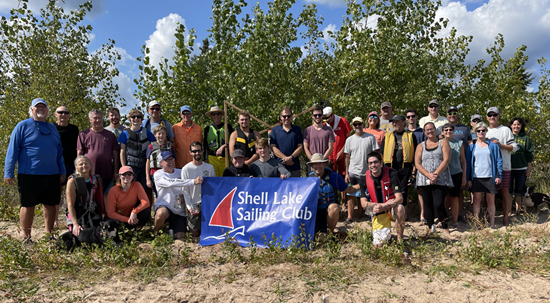 Saturday, September 4, 2021
Another beautiful day on Shell Lake with west-northwest winds
led to an exciting downwind start and crowded, but fun, 1st leg.
Our regatta volunteers are truly - the best!
Multihull Division
1st Place - Dennis and Deb Wagner
2nd Place - Ben Killinger and A.J. Anderson
3rd Place - Bob and Dylan Broad
Monohulls
1st Place - Joe Horan
2nd Place - Brennan and Rod Schrader
3rd Place - John and Dan Sutphen