Shell Lake Sailing Club Pictures
Check out photos of the Sailing Club in action. If you have more pictures of your own, email them to Tim Bauernfeind for everyone to enjoy!
Shell Lake Arts Festival Regatta
July 3, 2021
Post-regatta
Bob and Dylan Broad, 1st Place Multihull
Dan and John Sutphen, 1st Place Monohull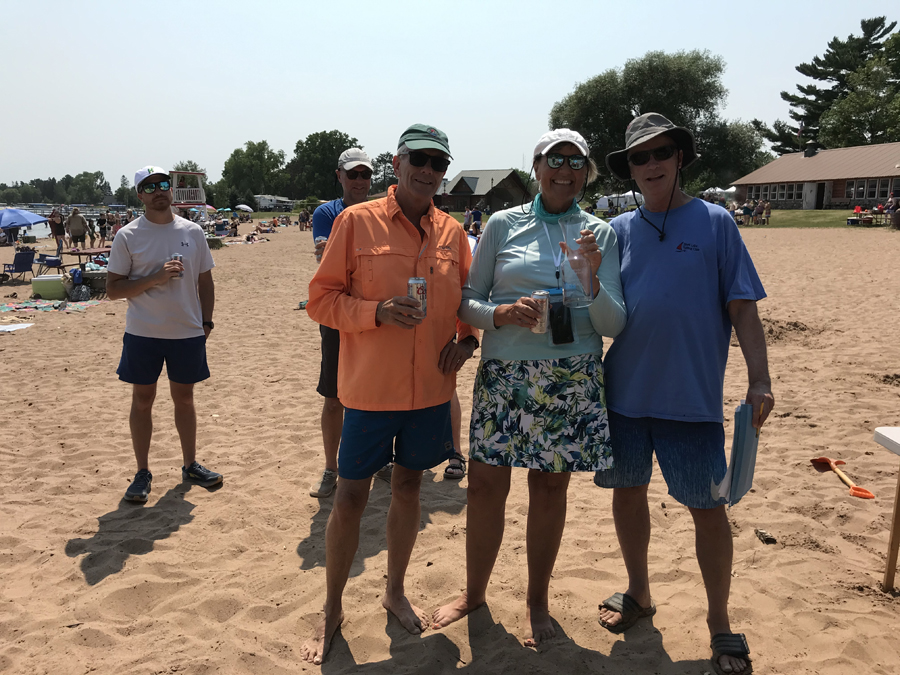 Steve and Jane Byrd, 2nd Place Monohull
Katie and John Bauernfeind (John - missing), 3rd Place Monohull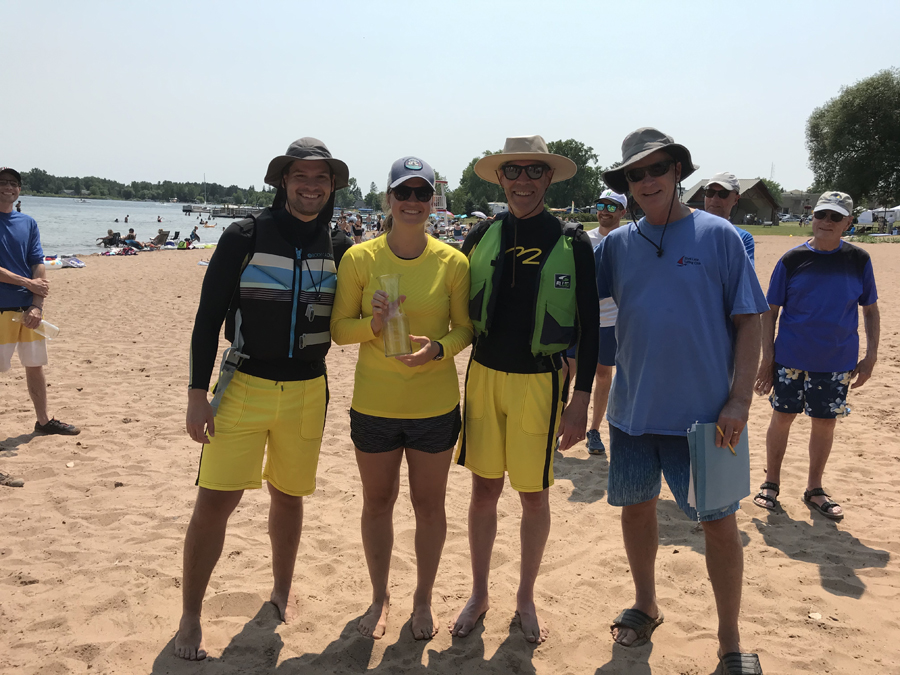 Sawyer, Shanni and Ron Moorse, 4th Place Monohull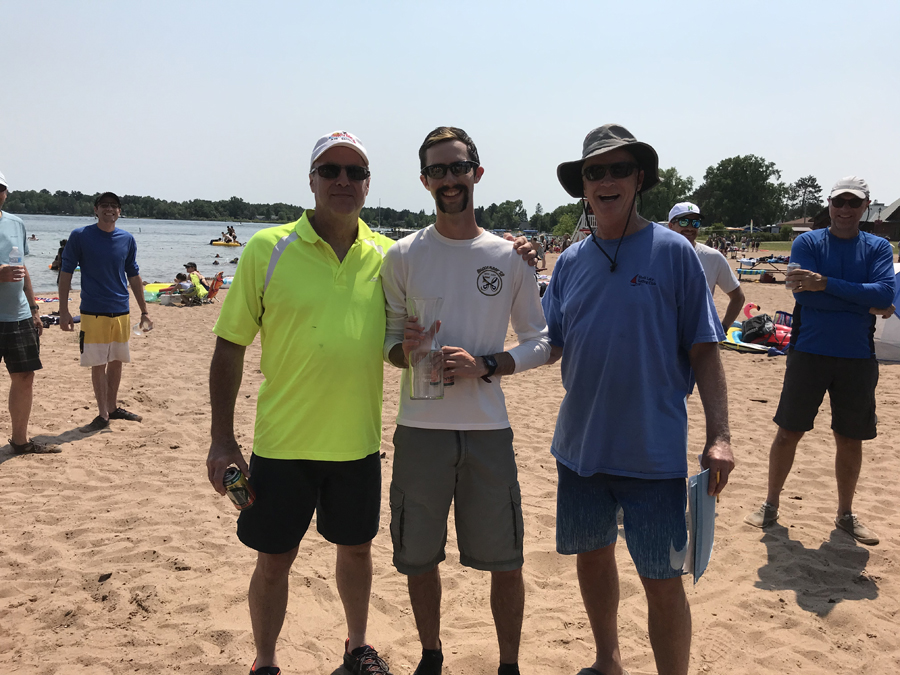 Rod and Brennan Schrader, 5th Place Monohull
The Cutty Sark toast
SLSC newest crew, "Honey Bee"
Smiles all around!
Shell Lake Town and Country Days Regatta
September 2, 2017
Our brave sailors before the regatta on Saturday.
15 minutes after the start, the race was called off due to a severe thunderstorm that developed right over Shell Lake.