2014 Regatta Results
Shell Lake Town and Country Days Regatta
Saturday, August 30
Catamaran Class
1st Place - Bob Broad and Rachel Hile-Broad
2nd Place - Dan Sutphen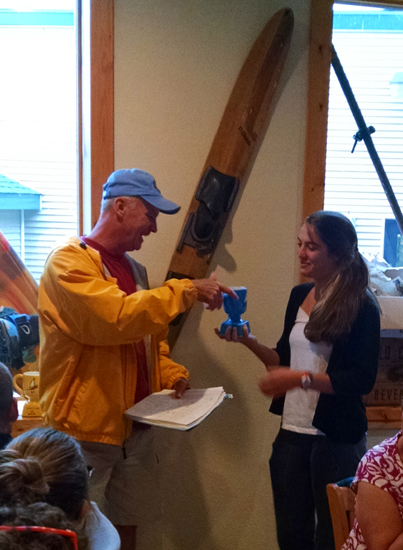 Single Hull
1st Place - Brett Fiala and Dennis Wagner
2nd Place - Nick Allen
3rd Place - Tim and John Bauernfeind
Thanks again to all our Support Team!
Chase boat: Steve Bryd
Committee boat captain: Kevin Casey
Regatta race official: Tom Scott
Refreshments: Babs and Rich Amundson
Shell Lake Arts Festival Regatta
Saturday, July 5
Thanks to all the sailors and volunteers that helped support this Saturday's Shell Lake Sailing Club July 5 Regatta. After a review of the handicapping of the July 5 Regatta, the results are in and official.
Catamaran Class
1st Place - Dennis Wagner and his daughter Alexandra
2nd Place - Chuck Gilbertson and his daughter


Single Hull
1st Place - Tim Bauernfeind, Katie Bauernfeind and John Bauernfeind
2nd Place - Pete Moen, Paul Moen, Mike Moen and Lisa Lindeman
3rd Place - Cole Prigge
Thanks to the volunteers!

Chase Boats:
Steve and Austin Byrd
Dave and Sam Moen
Kim Moen and Karen Moen
Kris Hanousek and Katie Guyer

Committee Boat Captain - Kevin Casey

Regatta Race Officials - Steve Lewis, Liz Moen, Dan Menning, Matt Moen, MacKenzie Moen, Dave Vohnanen

Refreshments - Dennis Wagner